Online Privacy Disclosure
Utah Community Federal Credit Union Online Privacy Policy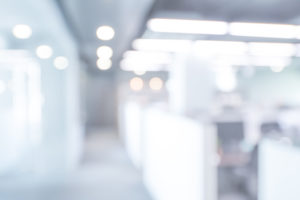 Last Updated: 03/22/2021
1. Introduction
Utah Community Federal Credit Union aka Utah Community Credit Union ("UCCU") maintains privacy procedures to protect your personally identifiable information ("Personal Information"). There are some circumstances under which we share your data with third parties to offer you products and services as set forth below.
Our Privacy Policy:
covers your interaction with UCCU, its affiliates, and companies engaged by UCCU and its affiliates to render services when you visit any mobile or online Site or application that we own, including, but not limited to, our website (uccu.com) and our mobile apps ("Sites");
describes the categories of Personal Information that we may collect about you when you interact with or visit our Sites;
describes the categories of other persons or entities with whom we may share your Personal Information;
discloses whether other parties may collect Personal Information about your online activities over time and across different websites when you use our Sites;
describes the way you can review and request changes to any of your Personal Information that we collect;
describes how we will inform you of important changes to our Privacy Policy;
discloses how we respond to web-browser "do not track" signals or other opt-out mechanisms;
discloses if we engage in the collection of your Personal Information about your online activities over time and across different websites;
describes how we safeguard children's privacy;
describes the European Union's General Data Protection Regulation (GDPR);
makes clear that no action on your part is needed; and
provides a California-specific description of consumers' privacy rights.
2. What Information Do We Collect?
We collect Personal Information only as allowed by law. Use of the internet makes it possible for other parties to collect data about your online activities over time and across different websites, including when you use our Sites. We may collect Personal Information when you enter data into an application for new products or services or when you use our products and services. Personal Information may include your name, access numbers, home or other physical address, Social Security Number, telephone number, and email address. Additionally, our Sites may collect certain electronic data, such as your geolocation, IP address, and device identifier.
3. With Whom Do We Share the Information We Collect?
We may share your Personal Information with affiliates and third parties in accordance with the practices set forth in our Consumer & Customer Privacy Policy. We do not and will not sell your Personal Information. We may use or share Personal Information to enhance your experience on our sites, to offer products and services to you jointly with third-parties, to help deliver our ads on your web browser, and to measure advertising campaign effectiveness. We may also share your Personal Information as required to meet legal and regulatory obligations.
4. Keeping Your Information Accurate
It is important that we have accurate and up-to-date information about you. If you notice that your information is incomplete, inaccurate, or out of date, please contact us at (800) 453-8188 or visit a branch. You can also review and request changes to certain Personal Information such as your email address, mailing address, and telephone number on our Sites.
5. Policy Updates
We may change our policy from time to time. When we do, we will let you know by appropriate means, such as by posting the revised policy on this page with a new "Last Updated" date. Any changes to our policy will become effective when posted unless indicated otherwise even if the "last updated" date is inadvertently incorrect. By using our site, you agree to frequently review this privacy policy and to remain abreast of changes made to it.
6. European Privacy Regulations
On May 25, 2018, privacy regulations from the European Union, known as the GDPR, took effect. The regulations are designed to protect privacy rights of residents of EU countries. By using our sites or any product or service of UCCU, you agree that UCCU is not governed by the GDPR and waive any claims under the GDPR. If required by law, UCCU may comply with GDPR requirements when applicable.
7. How You Can Control Your Information
Our Sites are designed for optimal viewing with cookies enabled (cookies are small text files that collect internet traffic data). For example, cookies store your preferences for when you visit our Sites. If your web browser settings allow cookies, our Sites will utilize them. You may disable or remove cookies by accessing your web browser settings. Our Sites will still function without cookies, but some features may not work properly. Please note that due to a lack of consistent standards across browsers, our Sites may not respond to "do not track" browser settings. We do not monitor your online activities after you leave our Sites.
We only use your Personal Information for certain purposes allowed by law (see Section 3 and refer to our Consumer & Customer Privacy Policy), which you cannot limit.
8. Children's Privacy
We do not knowingly collect Personal Information from individuals under the age of 13 who use our Sites without obtaining consent from a parent or legal guardian. To learn more about the Children's Online Privacy Protection Act (COPPA), please visit the National Credit Union Administration Regulatory Alert or the Federal Trade Commission's website.
9. Data Sharing
Although UCCU does not share your Personal Information with nonaffiliated third-party companies except as provided by our Consumer & Customer Privacy Policy, we are aware that you may choose to do so in order to use services of non-affiliated parties. UCCU encourages you to use caution when sharing access to your account as UCCU shall not be responsible for data breaches that occur due to you sharing your account access information or tools. UCCU does not control the privacy, security, or accuracy of your information that may be held by a third-party company. We are also not responsible for any fees associated with these third-party services.
When you provide your sign in credentials to your UCCU accounts to a third party, you will be deemed by us to have authorized all transactions or actions initiated by that third party using the access information you provided, whether or not you are aware of the specific transaction or action.
If you decide to revoke the access authority you previously gave to a third party, we strongly recommend that you change your UCCU password to ensure that the party cannot continue to access your account. For security and other reasons, UCCU reserves the right to block or disable third-party access to any account without notice but UCCU is not required to do so.
Additional information on our banking terms and conditions can be found here: https://www.uccu.com/disclosures/
10. Mobile Application Solutions
UCCU mobile apps may periodically collect, transmit, and use geolocation information for enabling features such as, but not limited to, card use and alerts to prevent fraudulent activities but only if you expressly authorize collection of such information. Geolocation information can be monitored on a continuous basis in the background only while the feature(s) are being used or not at all, depending on your selection. You can change location permissions at any time in your device settings.
When you use the UCCU mobile application to perform person-to-person payments and similar funds transfers, you may authorize UCCU and its service provider to access your contact list names, email addresses, and phone numbers on the mobile app and your mobile device to facilitate your transactions. We will always ask for your permission before accessing your contact data for these transactions.
11. Do You Need to Take Any Action at This Time?
No, you do not need to take any action regarding any of the above.
12. Notice for California Residents
If you are a California resident, you may have rights under the California Consumer Privacy Act of 2018 (CCPA) (see California Civil Code Section 1798.100 et seq.). Under the CCPA, covered businesses that collect the personal information of California residents must provide notice regarding their data collection and sharing practices. UCCU provides such notice in our online privacy policy combined with our Consumer and Customer Privacy Policy. In addition, the CCPA confers upon California residents the right to make certain requests with respect to their data. This notice is pursuant to CCPA.
The specific Personal Information that we collect, use, and disclose relating to a California resident covered by the CCPA will vary based on our relationship or interaction with that individual. For example, this Disclosure does not apply with respect to information that we collect about California residents who apply for or obtain our financial products and services for personal, family, or household purposes (i.e., information subject to the Gramm-Leach-Bliley Act ("GLBA")). For more information about how we collect, disclose, and secure information relating to these consumers and customers, please refer to our Consumer & Customer Privacy Policy.
Consistent with our obligations under applicable laws and regulations, we maintain physical, technical, electronic, procedural and organizational safeguards and security measures that are designed to protect personal data against accidental, unlawful, or unauthorized destruction, loss, alteration, disclosure, or access, whether it is processed by us or elsewhere.
Sale of Personal Information
It is UCCU's policy to not sell Personal Information, and we have not done so in the past 12 months (the period covered by the CCPA).
Rights Under the CCPA
If you are a California resident, you have the right to:
request that we disclose to you the following information covering the 12 months preceding your request ("request to know"):
the categories of Personal Information that we collected about you and the categories of sources from which we collected such Information;
the business or commercial purpose for collecting Personal Information about you;
the categories of Personal Information about you that we disclosed to third parties for a business purpose and the categories of third parties to whom we disclosed such Personal Information; and
the specific pieces of Personal Information we collected about you.
2. request that we delete Personal Information that we collected from you, subject to applicable exceptions ("request to delete"). As stated above, we do not sell your Personal Information.
3. be free from unlawful discrimination for exercising your rights under the CCPA.
You also have the right to designate an authorized agent to make a request under the CCPA on your behalf. If you wish to designate an authorized agent, UCCU requires a valid power of attorney with express powers under the CCPA.
In some instances, we may not be able to honor your request. For example, we will not honor your request if we cannot verify your identity or confirm that the Personal Information that we maintain relates to you, or if we cannot verify that you have the authority to make a request on behalf of another individual. Additionally, we may not honor your request where an exception applies, such as where the disclosure of Personal Information would adversely affect the rights and freedoms of another individual or where the Personal Information that we maintain about you is not subject to the CCPA's rights.
We will advise you in our response if we are not able to honor your request. We will not provide Social Security Numbers, driver's license numbers or government-issued identification numbers, financial account numbers, healthcare or medical identification numbers, account passwords or security questions and answers, or any specific pieces of information if the disclosure presents the possibility of unauthorized access that could result in identity theft or fraud or unreasonable risk to data or systems and network security.
How to Make Requests
If you are a California resident (or an authorized agent thereof), you may make a request for the disclosures described above or make a request to delete Personal Information we collected from you using one of the below methods.
Members or others who have a relationship with UCCU may submit a request by calling (800) 453-8188 ext. 8235.
Mail a notarized copy of a request to Utah Community Federal Credit Union, Attention Compliance Department, 360 West 4800 North, Provo, UT 84604.
In-person submission of a request at a UCCU branch – see Branch Locator
Upon submission of your request, we will take steps to verify your identity. Those steps may vary, however, depending on your relationship with UCCU. We will work to process all verified requests within 45 days pursuant to the CCPA. If we need an extension in order to process your request, we will reach out to you.