New Branches: Draper & Herriman
Now open, to better serve our members and support the communities of Draper and Herriman.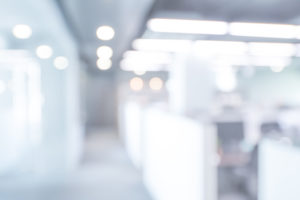 Branches in Salt Lake County – Why They're an Investment
We are excited to announce the opening of our new branch in Draper, UT and Herriman, UT! We look forward to being a part of the Salt Lake County community. The Draper branch is located at 112 E 12300 S in Draper, across the street from Goodwood, and the Herriman branch is located at 13372 S. Rosecrest Road across the street of Smith's.
Our team members are ready to assist you and your family with all your banking needs. We have mortgage professionals on site to assist you with questions or getting you started on buying or building your dream home. Both Draper and Herriman Branches are full service credit unions which means we can help you in branch with:
Having branches in Salt Lake County is important for several reasons:
Accessibility: By having branches in Salt Lake County, it becomes more convenient for you to access UCCU services. You can easily visit the nearest branch to open checking and savings accounts, apply for loans, or inquire about your accounts.
Personalized Assistance: Having physical branches allows for face-to-face interactions with UCCU member service representatives. This is particularly beneficial when it comes to more complex financial matters, such as mortgage applications. You can receive personalized assistance from mortgage professionals who can guide them through the process of buying or building their dream home. Meet the team here
Enhanced Services: UCCU often provides additional services beyond basic banking, such as online banking and mobile banking. By having branches in Salt Lake County, credit unions can offer these services to their members in a more accessible and convenient manner.
We are excited to be part of the growing Salt Lake County Community!
UCCU is Continuing to Expand
As our membership continues to grow, we continue to provide service and support to answer the needs of all members as quickly as possible.  Expanding to new branches in new areas is just one of many ways we work to connect with you.  We have also expanded our technology to give members additional support while still providing personal service to meet your needs. Video Tellers are the latest example UCCU has provided to give you more assisted support in more places.  Chat with a real life UCCU employee who can provide full teller support all within a video monitoring screen.  Note that Video Tellers are only select branch locations, but as we grow and video tellers continue to be utilized, we will expand more technology to more UCCU branches.
Of course, downloading our UCCU Mobile Banking App is your best tool to reach us anywhere at any time. Our app provides access to the majority of all needed banking services.  Our most common services are:
Give yourself full banking access at the tips of your fingers with the UCCU Mobile App. For additional banking security, download the UCCU CardApp to have 24/7 monitoring of your banking cards.
Additional Support
For any additional support needed, you can call or text us at 801-223-8188. You can also send in a Customer Support Ticket to our Customer Support team who will readily answer your questions as quickly as possible.
Previous